Vintage 1980s Bursa Bubo Seashell Mounted on a Custom Metal Stand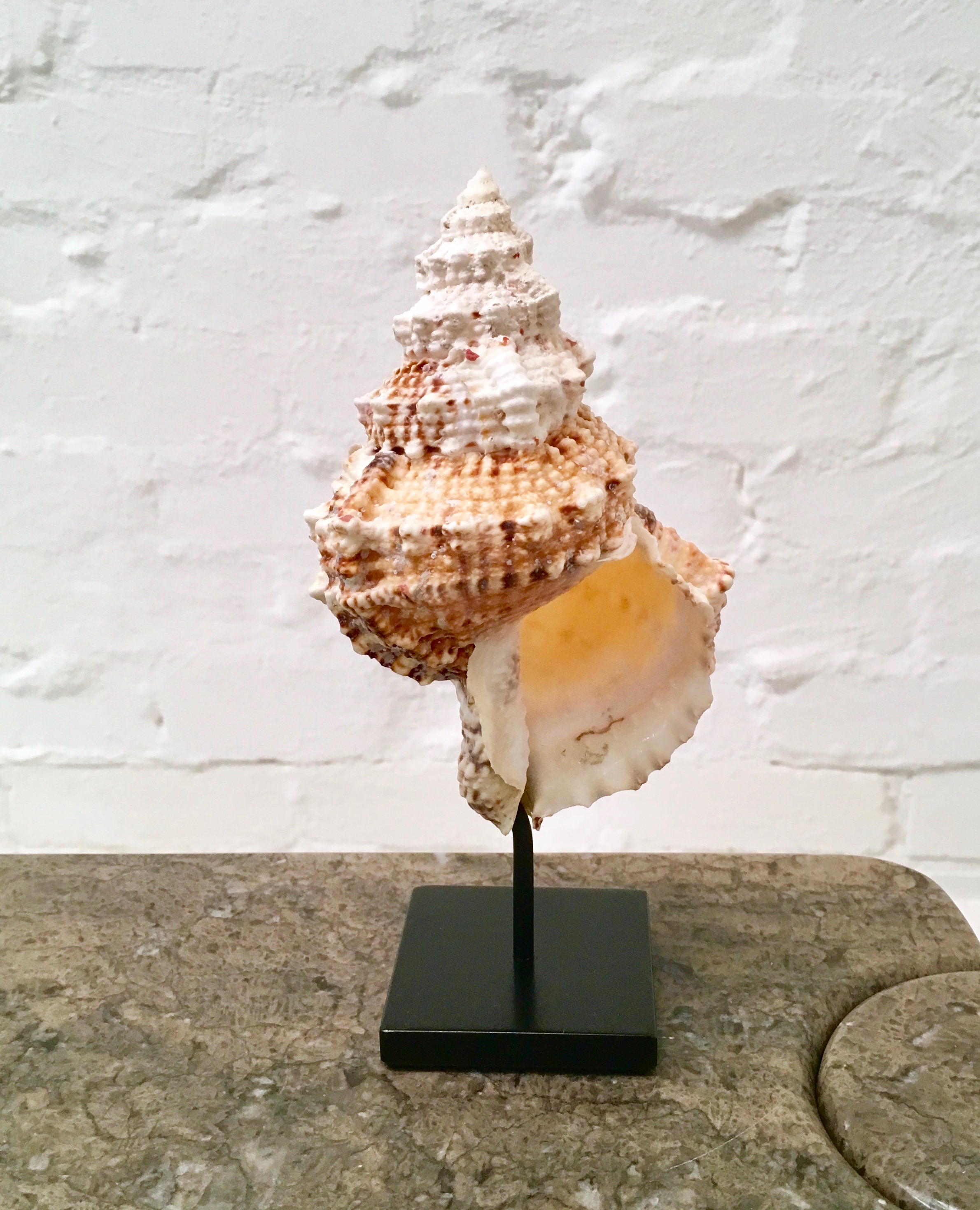 Vintage 1980s Bursa Bubo Seashell Mounted on a Custom Metal Stand
On the right, a 1980s Tutufa or Bursa Bubo (Giant Frog Snail) shell, mounted on a handcrafted custom metal stand. Stand painted black, with felt to underside.
The stand is removable from the shell and is not attached but slots into the shell's entrance to stand the shell upright.
DIMENSIONS:
16cm high x 9cm wide off stand
20cm high x 9cm wide on stand
CONDITION:
The shell dates from the 1980s and is in very good condition. There is some fading and the shell is not polished or coated but nevertheless it makes a beautiful specimen for display. Very slight chip at the base of the shell.