Bent Karlby 'Kina' Pendant for Lyfa, Denmark 1956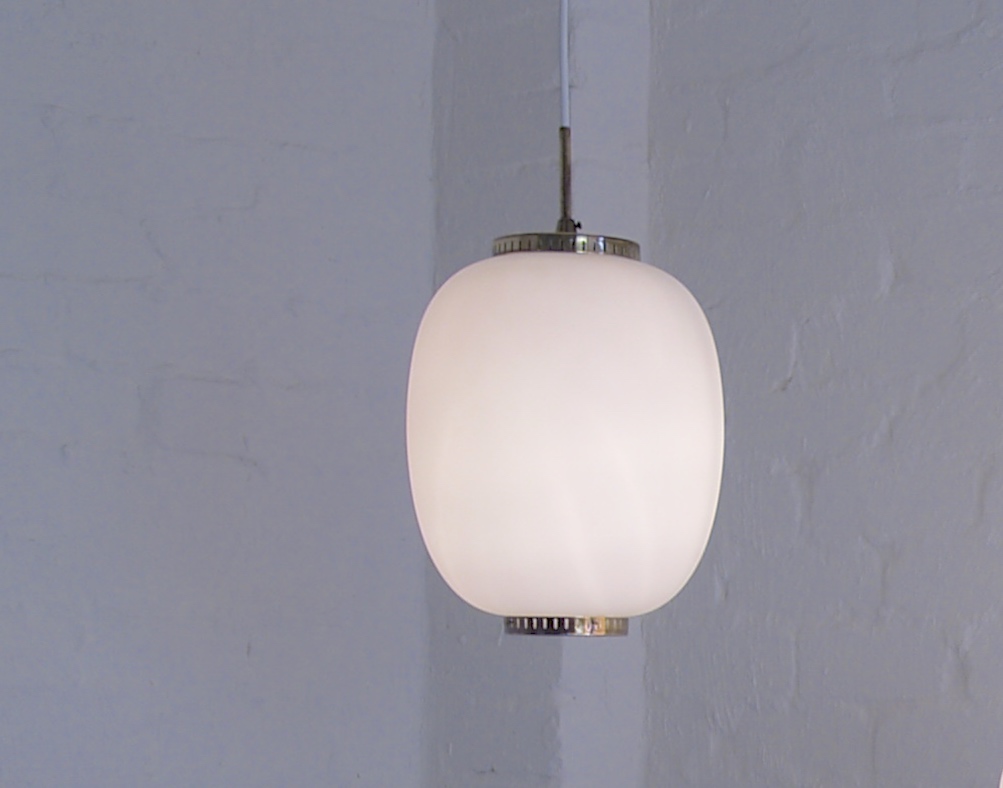 Bent Karlby 'Kina' Pendant for Lyfa, Denmark 1956
On the left, a 'Kina' ('China') pendant light by Bent Karlby for Lyfa, Denmark, 1956.
Karlby produced a series of similar lights in several shapes and sizes, now considered classics of Danish lighting design. See other listing for the 'Snebold' (Snowball) pendant light on the right.
Opaline matt glass, original brass fixtures marked 'Made in Denmark'. The bottom fixture holds in place an opaline glass plate. There is no direct light from the bulb. Light is diffused, clean - a natural daylight effect. Globes can be changed for brightness. The internal lamp parts are brass and vitreous china and very heat tolerant. The current Halogen energy-saving globes are dimmable.
In very fine, clean condition, ready to hang.
DIMENSIONS:
Height 43 cm
Diameter 26 cm
Drop 200 cm
CONDITION:
Carefully restored. Brass polished and silicon wax coated to prevent oxidisation. Glass thoroughly cleaned inside and out. Marks, scuffs and paint spots removed. Rewired, including two metres of triple-core lighting flex.

sold out